Tumbling Track GREGOR Innovations
NEW INNOVATED TUMBLING TRACK GREGOR
Recent improvements:
1. Practical Trolleys from Run-up Area
It is possible now to easily transform the Run-up Area from Tumbling Track GREGOR to very practical trolleys by using easily removable wheels. If you need to move your sport equipment but do not want to buy additional trolleys it is a perfect way to do it.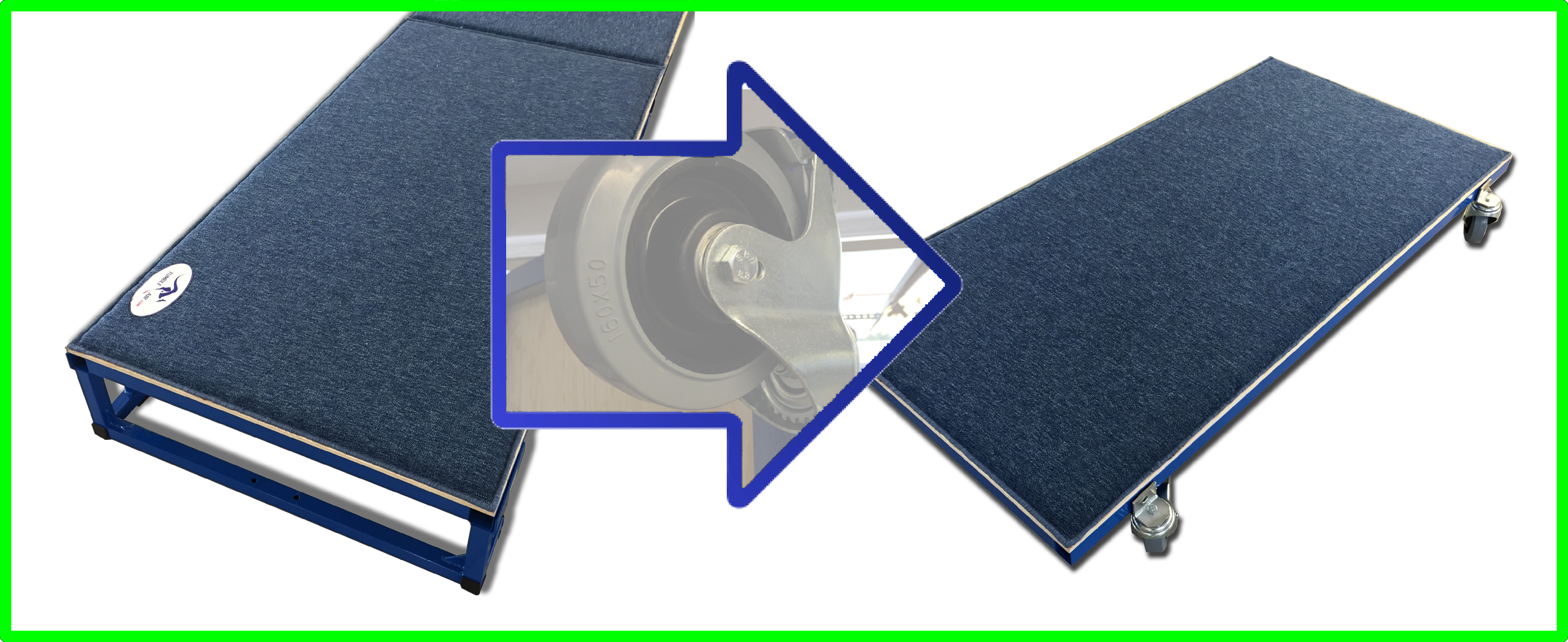 Run- up Area
Mounting the wheels
2. Durable coatings on fiberglass rods
Advantages:
Longer life-span of the cover
Less noise during tumbling
Better rebound